Losing a loved one is an incredibly difficult experience, and finding ways to keep their memory alive becomes an essential part of the healing process. Gemz By Emz understands the profound significance of preserving cherished memories and has dedicated themselves to creating beautiful engraved memorial jewellery that offers a unique and personal tribute to those we have lost. With a range of options, including the inclusion of photos, handwriting, fingerprints, and more, Gemz By Emz ensures that each piece is a meaningful and tangible reminder of a special connection.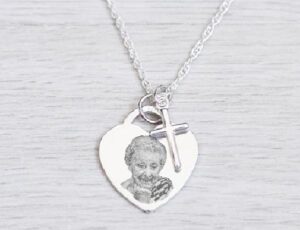 One aspect that sets Gemz By Emz apart is their qualification as a member of the National Association of Funeral Directors (NAFD). The NAFD is an inclusive and progressive voice for the funeral profession and bereaved people throughout the United Kingdom. Their primary goal is to promote high standards within the industry, providing resources and support to members to ensure the delivery of exceptional care for both bereaved and deceased individuals. Furthermore, the NAFD ensures that consumers have the necessary information to make informed decisions when arranging a funeral.
Gemz By Emz collaborates regularly with funeral homes, offering their expertise in creating meaningful and comforting memorial jewellery during this heartbreaking and difficult time. As proud members of the NAFD, Gemz By Emz understands the importance of adhering to the highest standards of care and professionalism. This affiliation allows them to align their services with the association's values and ensures that customers receive exceptional quality and service.
Being a part of the NAFD brings several benefits to Gemz By Emz customers as well. Firstly, it provides a sense of trust and reassurance, knowing that they are working with a supplier that upholds the industry's highest standards. The NAFD membership serves as a symbol of professionalism and integrity, inspiring confidence in the quality of the memorial jewellery provided. Additionally, Gemz By Emz's affiliation with the NAFD allows them to access a wealth of resources and knowledge within the funeral profession, enabling them to continuously improve their offerings and meet the diverse needs of their customers.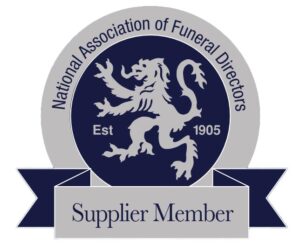 Gemz By Emz takes pride in their ability to create personalised engraved memorial jewellery that captures the essence of a loved one's memory. By incorporating photos, handwriting samples, fingerprints, and other cherished mementos, each piece becomes a treasured keepsake, allowing individuals to carry the spirit of their loved ones with them wherever they go. The attention to detail and commitment to customer satisfaction displayed by Gemz By Emz, coupled with their affiliation with the NAFD, makes them a reliable and compassionate choice for anyone seeking to honour the memory of a loved one with a beautiful and heartfelt tribute.
In times of loss and grief, Gemz By Emz provides solace through their personalised engraved memorial jewellery. By partnering with funeral homes and being a part of the esteemed NAFD, they ensure that their customers receive the utmost care, support, and compassion during this delicate journey. Their dedication to excellence and commitment to preserving cherished memories make Gemz By Emz an invaluable ally for those seeking to find comfort in a tangible and lasting reminder of their loved ones.