Gemz By Emz is a renowned jewellery brand that specialises in creating exquisite engraved jewellery, perfect for celebrating the joys of life and commemorating the bereaved. Our collection features a wide range of designs and customisation options, allowing you to create personalised pieces that hold special significance. From silver to gold surgical steel, our hypoallergenic materials ensure long-lasting beauty without any tarnishing, discolouration, or skin reactions. In this blog post, we will explore the different types of engraved jewellery available at Gemz By Emz and discuss the benefits of both memorial jewellery and photo jewellery.
Engraved Memorial Jewellery:
Memorial Charm Bracelet: Our ladies memorial charm bracelet is a timeless piece that can be engraved with charms of your choice. Each charm represents a cherished memory or a meaningful symbol, making it a heartfelt tribute to your loved one. It is also available in a beautiful yellow gold version.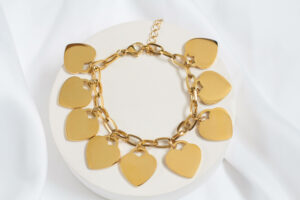 Men's Cuff Bracelets: Our engraved men's cuff bracelets offer a stylish and masculine way to honour a special person or commemorate an important event. The sleek design and personalised engravings make these bracelets a cherished keepsake.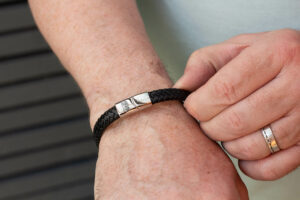 Heart or Circle Necklaces: Our ladies' heart or circle necklaces are elegant and versatile options for expressing love and remembrance. Engraving options include names, dates, or heartfelt messages, allowing you to create a unique piece that holds deep sentimental value.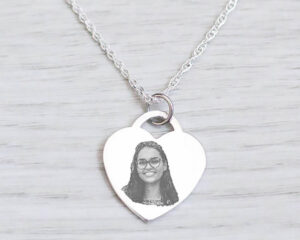 Duo Necklaces: Our duo necklaces feature two photos of your choice, allowing you to carry precious memories close to your heart. Whether it's a picture of a loved one, a pet's paw print, or a baby ultrasound, these necklaces offer a beautiful way to honour those who hold a special place in your life.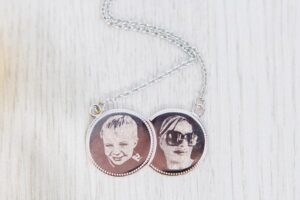 Pandora Compatible Bracelet Charms: Add a personal touch to your Pandora bracelet with our engraved charms. These miniature masterpieces can feature photos, fingerprints, handwriting, or any other cherished memento, creating a truly one-of-a-kind piece.
Earrings: Our engraved earrings are delicate and elegant, perfect for adding a touch of sentiment to your everyday style. Choose from various designs and personalize them with your favorite engravings to create a beautiful and meaningful accessory.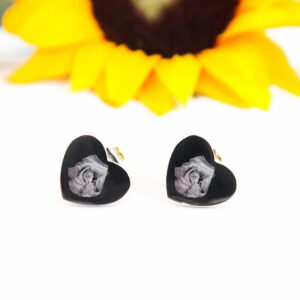 Heart or Circle Shaped Belcher Chain Bracelet: Our heart or circle shaped belcher chain bracelets are versatile pieces that can be worn alone or layered with other bracelets. Engrave them with initials, dates, or symbols that represent your loved one, creating a touching tribute.
Benefits of Memorial Jewellery:
Emotional Connection: Engraved memorial jewellery provides a tangible and lasting connection to your loved ones, bringing comfort during times of grief and reminding you of the cherished moments shared together.
Personalisation: Each piece can be customised with engravings that hold deep personal significance, allowing you to create a truly unique and meaningful tribute.
Cherished Memories: Photo jewellery allows you to carry treasured memories wherever you go, serving as a visual reminder of the joy and love shared with your loved ones.
Personalised Expression: By incorporating photographs, fingerprints, or even handwriting, photo jewellery captures the essence of your loved one, creating a highly personalised piece that reflects your unique bond.
Gemz By Emz offers a diverse range of engraved memorial jewellery, designed to celebrate the joys in life and commemorate the bereaved. With our high-quality materials and customisable options, you can create timeless pieces that honour your loved ones in a deeply personal way. Whether it's a memorial charm bracelet, men's cuff bracelets, necklaces, Pandora-compatible charms, earrings, or belcher chain bracelets, our engraved jewellery serves as a beautiful and sentimental reminder of the special people and moments in your life. Choose Gemz By Emz for exceptional craftsmanship and heartfelt designs that will stand the test of time.